Anne Whitehouse is a writer. She is the author of the novel Fall Love and the poetry collections, The Surveyor's Hand, Blessings and Curses, Bear in Mind, One Sunday Morning, and The Refrain.
She has also written short stories, essays and feature articles, and book reviews.
In addition to writing poetry, fiction, and journalism, she has a distinguished career in development work for non-profit agencies. She has taught in colleges, universities, and public schools in the greater New York metropolitan area.

Anne Whitehouse and Silvia Siller Bilingual Poetry Reading. McNally Jackson Bookstore. 1/20/2017.

Book signing and reading for Meteor Shower at the SAJ, 10/27/16.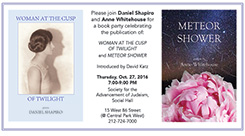 Anne is featured on Harvard Stories
The Refrain is featured on CAA's Pinterest Bookshelf
Anne's books are featured on the Columbia Alumni Bookshelf.
Anne read with Editions Bibliotekos, February 6, 2013
Young Ravens Literary Review interviews Anne.
Anne is interviewed in Miriam's Well: Poetry, Land Art, and Beyond
Agave Magazine interviews Anne Whitehouse
John Vanderslice muses on Meteor Shower and memoir in Payperazzi.
Anne Whitehouse read with Dos Madres Press authors at Suite NY on 10/19/14.
Book signing for The Refrain at Columbia University, October 12, 2013
Book signing for One Sunday Morning at Columbia University on April 16, 2012
One Sunday Morning was featured on the CUarts blog and on the Columbia Alumni Arts League calendar
Anne read with Liberty's Vigil at New York University on April 4, 2012
Anne read with Liberty's Vigil at Porter Square Books, 25 White Street, in Cambridge, MA on April 18, 2012
Healthy Artists selected Anne as its Featured Artist in September 2011.
Anne read with Avanim magazine at Columbia's Kraft Center on April 14, 2011.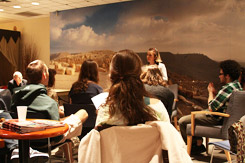 Editions Bibliotekos interviews Anne Whitehouse
The Joe Milford Poetry Show Hosts Anne Whitehouse, 10/9/10 7:00-8:30 PM EDT


Helen: A Literary Magazine made videos of Anne's poems, Twin Dancers and Blessing VIII.
Anne's poem, On the Osa, is first-prize winner of RhymeOn! 2016 sponsored by Loudoun County Public Library.
Anne's poem, One Summer Day on the Number One Train, is a winner of the 2016 Common Good Books' poems of gratitude contest.
The Writer's Almanac featured One Summer Day on the Number One Train read by Garrison Keillor, on 7/13/16.
Anne is the 2016 winner of the Songs of Eretz poetry prize.
Anne's poem, Smoke and Fog, is second-prize winner in the F. Scott and Zelda Fitzgerald Museum's 2016 poetry contest.
Anne reads her story, Cyclist, on the podcast, The Other Stories and is interviewed by Ilana Masad.
Anne is interviewed by MXMGBTR radio about her childhood in Birmingham and her writing, 6/4/15
Anne is featured on
Kids in Birmingham 1963
Anne Whitehouse read with Works & Days contributors at the Rebecca Hossack Gallery 12/15/13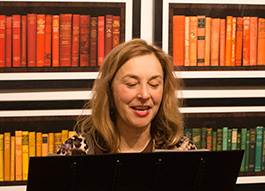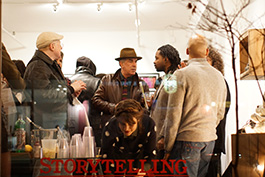 Anne Whitehouse is a winner of the 2015 Nazim Hikmet Poetry Competition. She read her prize-winning poem, Calligraphies.

Anne read with Dos Madres authors in Bryant Park on 5/12/15
Anne read Poe and Chivers (from Longfellow and Poe) for Rascal Magazine
Indian Love Call won Driftwood Press' sonnet contest for National Poetry Month, April 2014
Anne's recollections of poet Mark Strand were posted by Columbia University's School of the Arts.
Translator Manuela Canela hosted a book party for Amigos y Amantes in Bogotá, Colombia on 6/15/17.
La traductora Manuela Canela presentó la novelaAmigos y Amantes en Bogotá, Colombia el 15 de junio de 2017.
Anne was interviewed by All Business Media on 8/30/17.